Photo by Dan Counsell / Unsplash
I started my blogging journey about building back-end web applications; the moment I wrote this post, it's been one year. My goal was to share the knowledge I gained throughout my experience in software engineering; to give to the community that helped me be the developer I am today. As a French native speaker 🇫🇷, I faced the dilemma most writers had when starting content creation: In which language should I write? 🤔
French: I will be comfortable with it; since I plan to write quality content, it will be good for the francophone community to have such content, but I exclude many people from English native countries and non-french countries.
English: It is the de facto language in the professional world, so my content will reach people all around the globe, which means helping more people but, there are already many contents in English, so I will just be one between hundreds of thousands. Also, the lack of good content in french continue to be scarce 🙁
After many sleepless nights thinking about what to do, I finally decided to write in ... I guess you already get it 😆
At that moment, I had topics to write about; I chose which language to write in, the platform was ready, but I needed one more tool. I needed a tool to correct my English mistakes before publishing my article.
This is very important because you can produce the best content in the world, but no one will consume it if people cannot understand. How you will even know if it is good content?
Grammarly comes to the rescue
I searched for tools to solve my problem; I found many great tools, but the one that really caught my attention was Grammarly.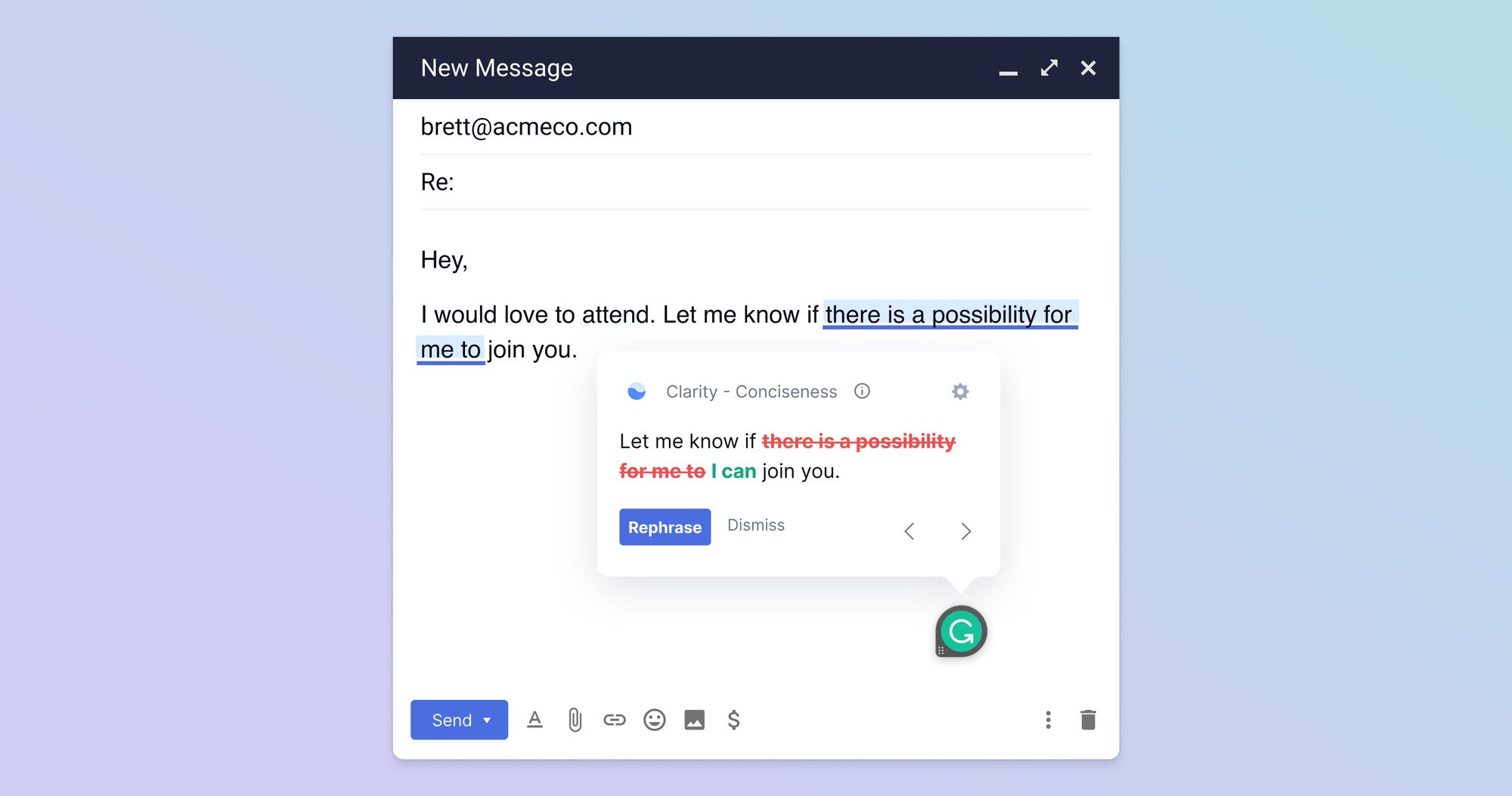 Grammarly is a tool that checks English text for grammar, spelling, and punctuation errors. You can benefit from real-time error checking to fix your text issues wherever you write.
Apart from that, there are other two awesome features Grammarly provide:
Tone detector: You can choose the tone the readers will get from your writing, and Grammarly will correct your text to match that tone. The possible tones are formal, optimistic, neutral, friendly, etc... Check out this link to learn more about tone detection.
Plagiarism checker: Grammarly can detect plagiarism in your text using ProQuest's academic databases and over 16 billion web pages.
How Grammarly improve my English writing
Grammarly helps me improve my writing in both professional and no-professional. Here are the benefits I gain from using it.
Fast content publication: Before I found Grammarly, I was planning to write my article in french, then translate it into English and publish 😰. By writing directly in English, I gain a lot of time.
Improve writing skills: After nine months, It is easier for me to write sentences to explain what I want the way I want.
Improve my grammar and vocabulary: With the suggestion provided by Grammarly, I learned a ton of new words, and the most incredible thing is the fact that you have a usage context of that word.
I enjoy the writing process: Writing while knowing Grammarly is there to catch my mistake. I enjoy more the writing process and focus on my goal, which provides the most comprehensible content to my readers.
Where can I use Grammarly?
One thing that made Grammarly great is the ability to use it everywhere, either for work or your day-to-day life. This is possible by providing software, extension, plugins, etc...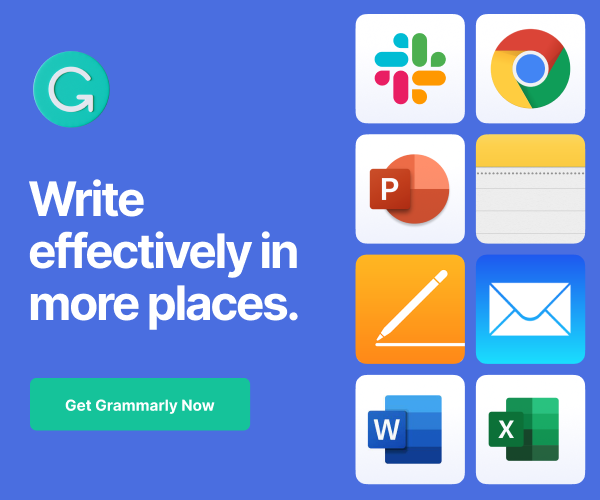 Grammarly for developers
For developers, the SDK allows embedding Grammarly in your Web application. It is available for plain Javascript, React.js, and Vue.js.
I will write about how to integrate the SDK in a React application. Subscribe to the newsletter to get notified when the article will be out.
Find more about the usage of the SDK in your application here.
Wrap up
It is the end of this article. It was important to me to write about this tool because it really helped me be a better writer, and the result is following since, after one year of writing, my blog reached 60,000 views 🎉. Grammarly has a significant part in this success so, if you are a writer, you should definitely use Grammarly.
Use this link to sign up and buy the premium plan. I will earn a tiny commission 😊.
Follow me on Twitter or subscribe to my newsletter to not miss the upcoming posts and the tips and tricks I share every two weeks.
Happy to see you soon 😉